Welcome to our page
Voras Gefsis
Restaurant - Event Hall, Cafe Bar, Butcher shop
Voras Gefsis is located on the way to Kaimaktsalan Ski Resort, just after exiting the village of Neos Agios Athanasios.
Our warm, hospitable space made of stone and wood, enjoys magnificent views of the alpine beauty of Voras Mountain and the famously imposing Kaimaktsalan summit. Savor a delicious hot chocolate or fragrant coffee next to the fireplace or on our terrace, or choose from our rich menu and enjoy the flavors of delicious traditional dishes.
Visit us, and enjoy our exceptional flavors and excellent services.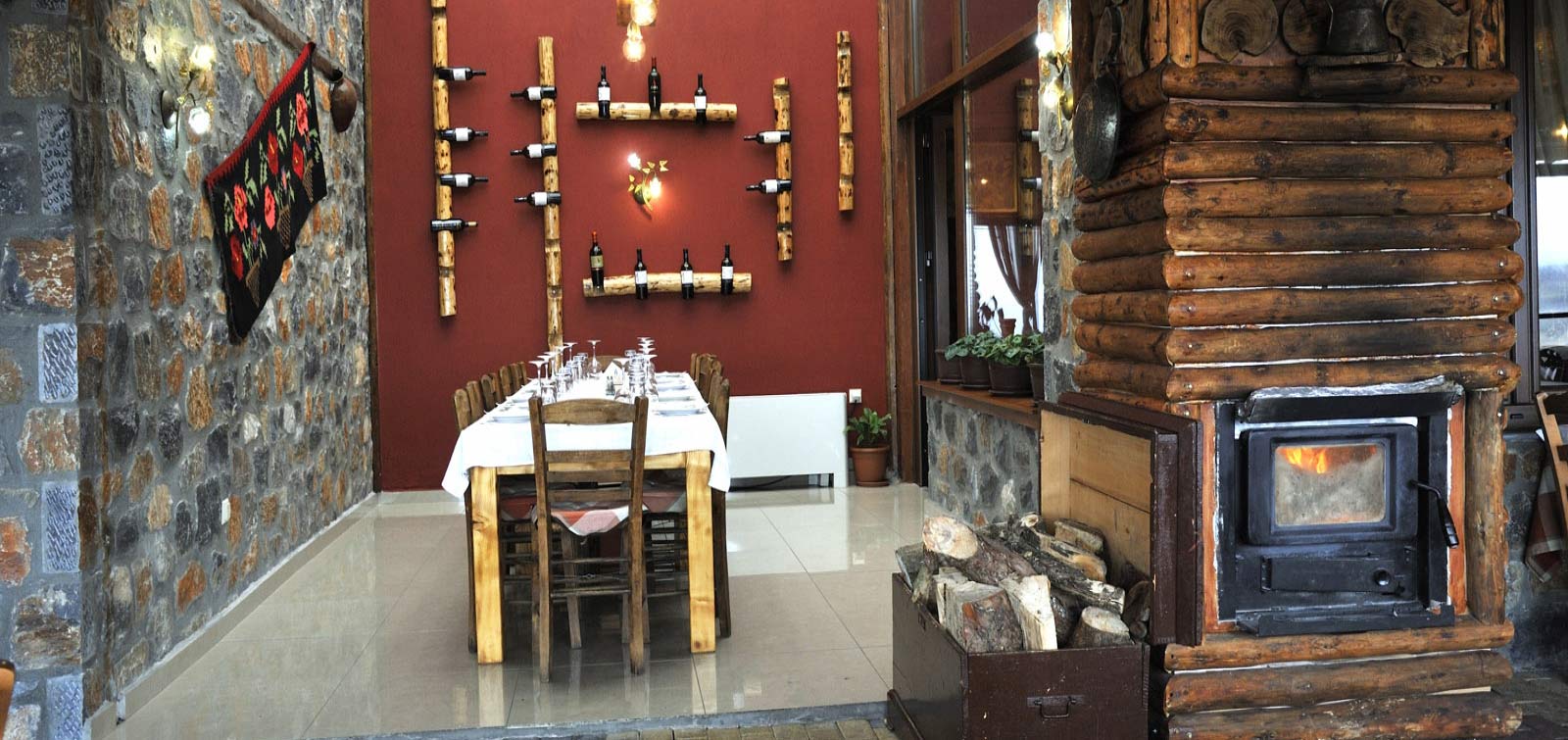 " Ήταν πραγματικά από τα πιο τέλεια εστιατόρια που έχουμε πάει ποτέ!!!!Το φαγητό απίστευτο,..."
" Άψογη εξυπηρέτηση από ένα κ μόνο τηλέφωνο. Eπαγγελματισμός, αξιόλογο προσωπικό - ευγενικότατο..."
" Είναι η 3η-4η φορά που επισκεπτόμαστε αυτό το υπέροχο μέρος. Κάθε φορά αξίζει να επισκέπτεσαι..."
" Πάρα πολύ απλά ΟΛΑ ΑΨΟΓΑ!!!!!!!!!! best of the best!!!!!..."
" Hi, I am John from Scotland! I visited Kaimaktsalan ski center and taverna Voras Gefsis. The dishes that we ordered were all delicious! I highly recommend..."